Speakers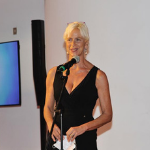 Maria Elena Rossi manages the Marketing and Promotion Department of the National Tourism Agency of Italy.
Her main role is to develop, implement and monitor marketing plans for the tourism promotion of Italy at national and international level.
Since 2010, she has also been a lecturer at the University of Turin and University of Eastern Piedmont.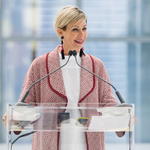 After starting her career in the event organization, in 2010 Carlotta became the director of Firenze Convention Bureau.
Shortly after, she started a new destination marketing strategy and transformed a mainly public company with few private members – as Firenze Convention Bureau was- into a private consortium with about 300 private members, high-profile local sponsors and the strong support of public institutions.
In 2017, she launched Destination Florence, focused on the leisure market, transforming the CB into a CVB with the rebranding of the company: Destination Florence Convention & Visitors Bureau. Carlotta is also the President of the Italia Convention Bureau, the company officially recognized by the Italian Tourism Board with over 120 members representing 3500 Italian mice suppliers.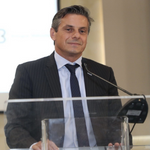 Patrik Romano serves as Managing Director of Bologna Welcome, Convention and Visitors Bureau of Bologna, since its establishment in 2014. He has over 20 years of experience in marketing, communication and promotion in the meeting industry, in Italy and abroad.
As CEO of Bologna Welcome, he has led the development and implementation of the tourism promotion strategy of Bologna and the surrounding metropolitan area, managing the company and all its activities, including the organization of tourist information offices, communication and commercial strategies, and more recently the creation of an innovative CRM and quality management system for all international and national visitors.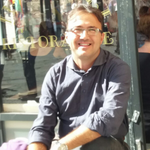 Bologna native, Andrea Blasi, graduated in Political Sciences at Bologna University. After a Master degree in International Cooperation, he worked for several tour operators and agencies in Italy and abroad.
Passionate for Italy and in particular for food and motors, in 2005 he decided to invest in incoming tourism in Bologna and Emilia Romagna and he founded Amazing Italy, a boutique tour operator and DMC specialized in tailor-made events, team building activities and incentive travel.
Today Andrea participates in several international fairs and workshops promoting Bologna and Emilia Romagna as a destination for events.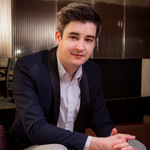 Calum Di Lieto is an award-winning journalist with over a decade of experience in broadcast, print and online media. In June 2017, he joined C&IT as Editor and has steered its evolution as it has gone from strength to strength. Whether it's watched, read or listened to, Calum always ensures that the audience is at the heart of every piece of content that is produced. 
In 2020 and in 2019 Calum was recognised by Eventex as one of the 100 Most Influential People in the Events Industry. And in 2018, his work on C&IT resulted in him being recognised as one of the Professional Publishers Association's New Talent 30 under 30, and Meetings & Events Editor of the Year at the British Travel Journalism Awards. Headshot attached!
Destinations around the world are once again welcoming international tourists and visitors to their shores and cities. As the global events, meetings, and incentives industry celebrates live in-person events again, the industry is now well and truly on the road to recovery.
Join our third IBTM – ENIT collaboration webinar to find out how Italy plans to restart and reopen its borders and events to visitors.
Calum di Lieto, Editor of C&IT and host of the webinar, will discuss Italy's restart with three meetings & event professionals from ENIT, Firenze Convention Bureau, Bologna Welcome – Convention and Visitors Bureau of Bologna and Amazing Italy.
Attend this webinar to discover new insights into restarting your destination's business travel events or gain the confidence you need to hold your next event in Italy.